Accumulated in the first 5 months of 2021, the profit of Viglacera Corporation has doubled over the same period
03:27 | 07/06/2021
As a result, the Corporation's profit in May reached 101% of the monthly plan, the accumulated 5 months achieved 69% of the annual plan and the profit doubled compared to the same period in 2020.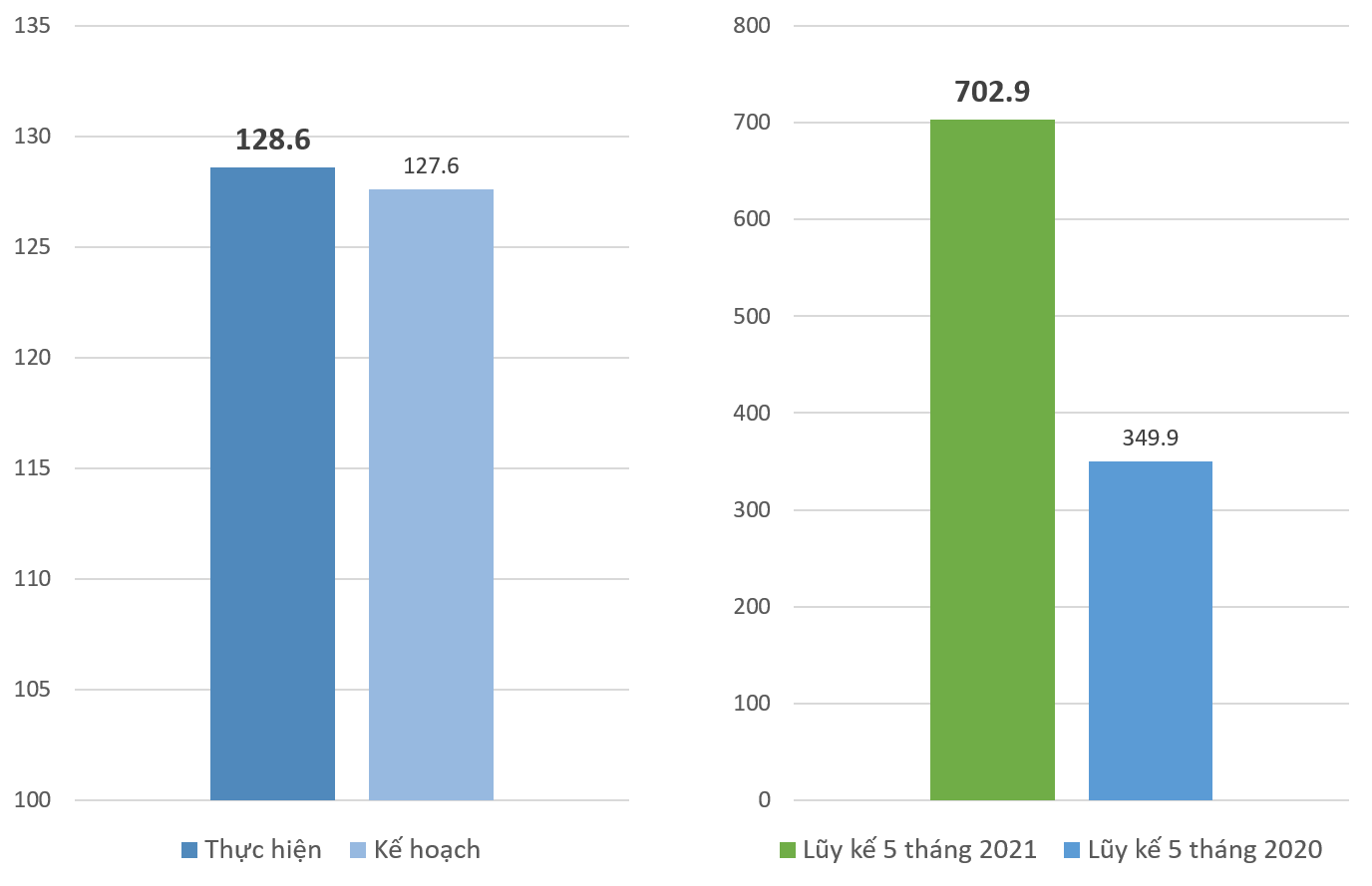 The results of recognizing the profit in May 2021 of the whole Corporation and the accumulated profit of the first 5 months of 2021 (unit: billion VND)

Sticking to specific orientations and goals throughout the implementation process, with the drastic direction and management of the Corporation's leaders, the solidarity, attachment and high determination of the leadership team, As a result, the Corporation has completed the targets of the production and business plan in May and the first 5 months of 2021.
May recorded the return of the 4th Covid-19 epidemic with a great impact on businesses and people's lives, especially a great disturbance in Industrial Parks, including Yen Phong and Tien Son industrial parks in Bac Ninh.
Calm before handling situations, Viglacera actively cooperated with Bac Ninh Province's Steering Committee for Epidemic Prevention and Control, jointly supporting activities such as making the worker's housing area in Yen Phong a place to isolate medical workers. In fact, Viglacera has donated 1 billion VND to frontline doctors, and also contributed 5 billion VND to the Vaccine fund. Currently, activities in Viglacera's IPs still maintain assurance and compliance with epidemic prevention measures.
For the building materials segment, Viglacera's production plants are currently being strictly followed by epidemic prevention measures, ensuring stable production and business activities. Commercial business activities still receive cooperation from the entire customer system nationwide, besides, Viglacera's e-commerce sales on www.viglacera.vn are being maximized.
In addition to the general difficulties of the whole society, Viglacera still found solid directions, maintained and strongly developed production and business activities in both the fields of Real Estate, Industrial Parks and Building Materials. The results of May will be the driving force behind the Corporation's plans for June and the first 6 months of 2021.