Viglacera Energy Saving Glass is used in famous hospitals
10:54 | 15/06/2021
In recent years, investing in people's health care is one of the major policies of the Government. In which, promoting the improvement of facilities and infrastructure for the hospital system. To meet this, many hospitals have chosen to use energy-saving glass - high quality glass to provide the most comfortable examination and treatment space for doctors and nurses.
As a product that meets European standards EN 1096:2012 in Germany and Vietnam, Viglacera energy-saving glass has received many awards for environmental friendliness and green materials. It contributes to improving the life, protecting the health of users. That's why glass has been used in many large hospital projects such as: Military Hospital 175 in Go Vap, Ho Chi Minh City, Binh Duong Provincial General Hospital....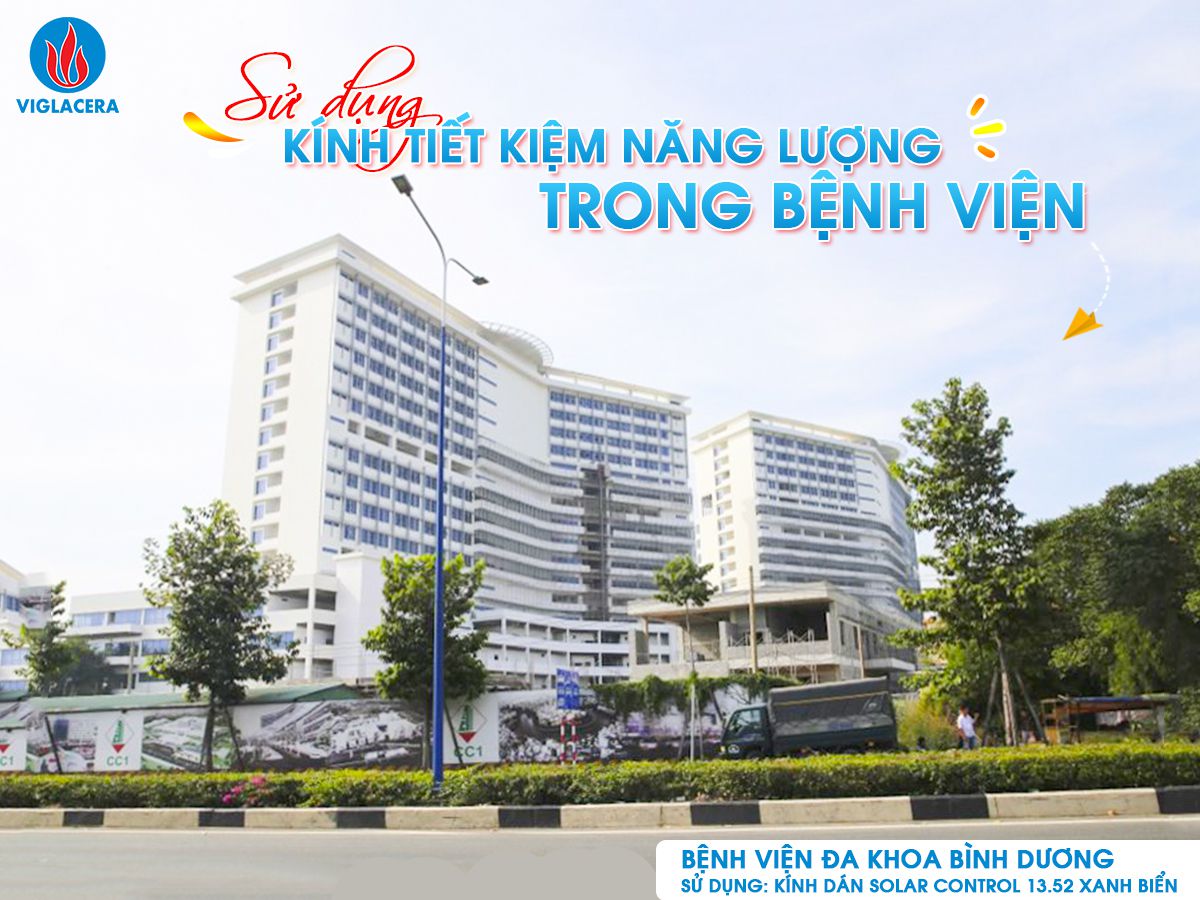 USE THE SOURCE OF NATURAL LIGHT
The use of ordinary white glazing can increase the amount of heat in the room. If using reflective glass, tinted glass can limit the amount of natural light. Therefore, many projects have used Low E energy-saving glass.
This line of glasses has high light transmittance, moderate reflectivity, ensuring a source of natural light in the space. In addition, it can block up to about 99% of UV rays. Therefore, patients can safely enjoy the sun without harming their health.
HEAT INSULATION CAPACITY
The insulating ability of glass saves energy effectively. This provides a stable temperature for the patient room. Because in structure, Viglacera energy-saving glass has a special coating system. It is this coating that helps the glass to have the ability to emit heat slowly. It will reduce the dispersion and absorption of heat from the Sun. In addition, it also slows down the transfer of heat from the outside to the inside.
The design of the glass will significantly reduce the operating capacity of the cooling system in the hospital. It just keeps the temperature comfortable for the patient. At the same time save on electricity costs for the cooling system.
SOUND INSULATION CAPACITY
Large, front-line hospitals are often built in densely populated areas and big cities. So one problem is the noise pollution. Because noise will affect the treatment and recovery process of the patient. In addition, it also significantly affects the work efficiency of the medical team.
The best solution for this is to use soundproof glass walls. Viglacera energy-saving box glass has excellent sound and heat insulation. It provides a quiet, comfortable space for patients and doctors.
Contact us via hotline 0931 555 277 for more advice!