Viglacera: Parent company's profit is 2.5 times higher than the plan for the first 6 months of 2021
02:59 | 07/07/2021
Business activities in the first 6 months of 2021 have achieved positive results. Viglacera is following closely and fulfilling the main targets approved at the General Meeting of Shareholders.
The complicated developments of the Covid-19 pandemic continue to heavily affect all aspects of socio-economic life, especially the outbreak at the end of April which has negatively affected the general economy, especially the great disturbance at Viglacera's Industrial Parks in Bac Ninh (Yen Phong Industrial Park and Tien Son Industrial Park). However, due to proactively responding to difficulties, in the first 6 months of the year, the Corporation still maintained stable production and business activities, production of the units was stable, keeping the safety of employees as well as the safety of employees. as against the spread of disease in the community.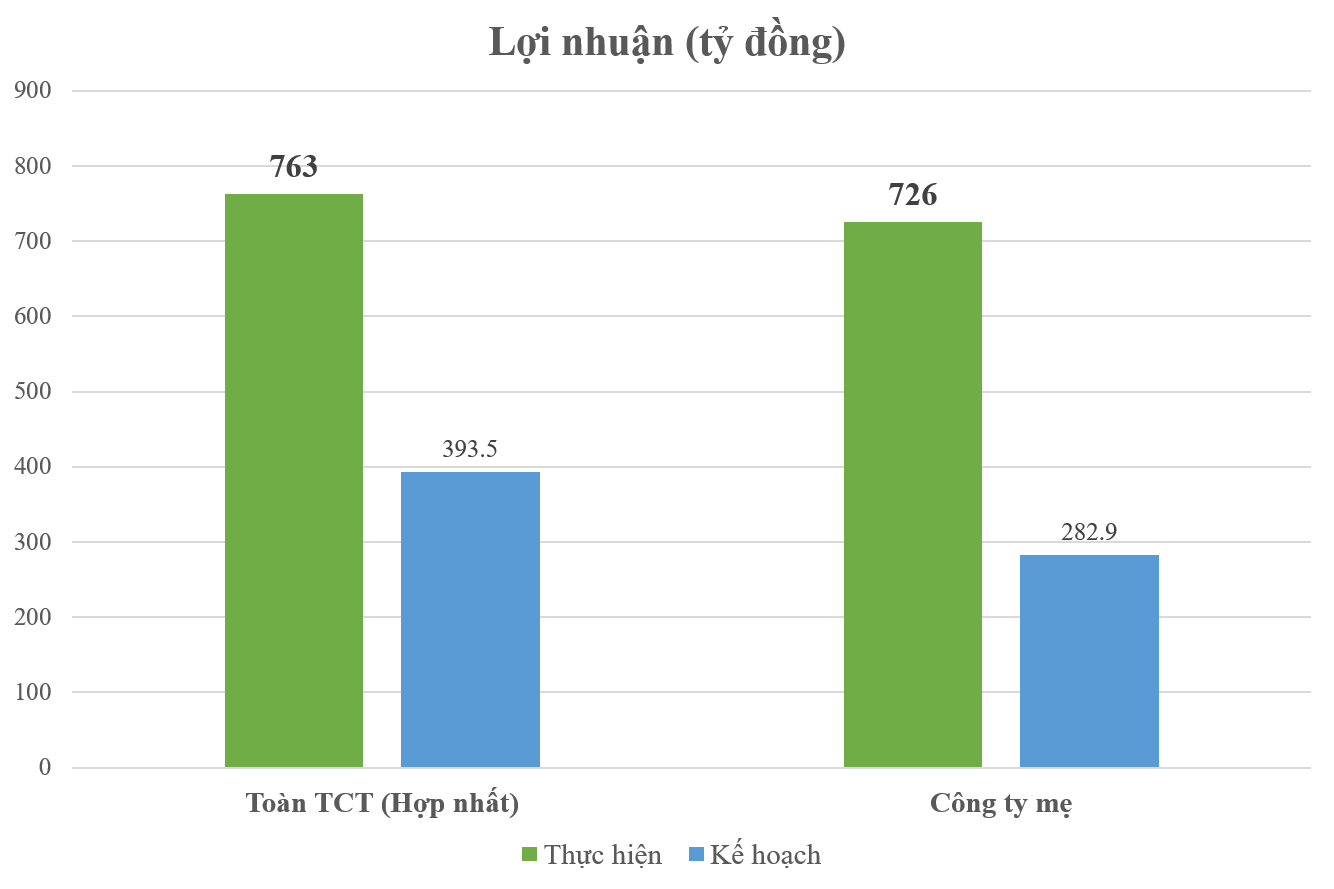 In the first 6 months of the year, the Corporation's consolidated profit reached VND 763 billion, reaching 194% of the 6-month plan; parent company's profit reached VND 726 billion, 2.5 times higher than the 6-month plan, reaching 97% of the annual plan.
Supporting the whole country in the prevention of COVID-19, Viglacera has contributed up to 17.7 billion VND through the Fatherland Front Committee in localities such as Bac Ninh, Bac Giang, Quang Ninh, Thai Binh and Thua Thien Hue, and the Government's vaccine funds.
For the building materials segment, Viglacera's production plants are currently being strictly followed by epidemic prevention measures, ensuring stable production and business activities. Commercial business activities still receive cooperation from the entire customer system nationwide, besides, Viglacera's e-commerce sales on www.viglacera.vn are being maximized. Activities at Viglacera's IPs still maintain assurance and compliance with epidemic prevention measures.
Viglacera Corporation plans to follow closely the developments of the Covid 19 epidemic in the next 6 months, in parallel with focusing on solutions in management; strengthen the role of direction, inspection and supervision of functional departments of the Corporation to the units; ensure timely capture of market developments, production and business activities of units, flexibly respond to unstable demand of the consumption market; The whole Corporation will stick to the planned targets in July and the third quarter of 2021.
Believing that the Corporation will accelerate and reach the finish line soon, complete and exceed the main targets of the business plan in 2021 approved by the General Meeting of Shareholders.