(TTXVN) - Viglacera develops the Low-E glass in Vietnam
16:42 | 15/04/2015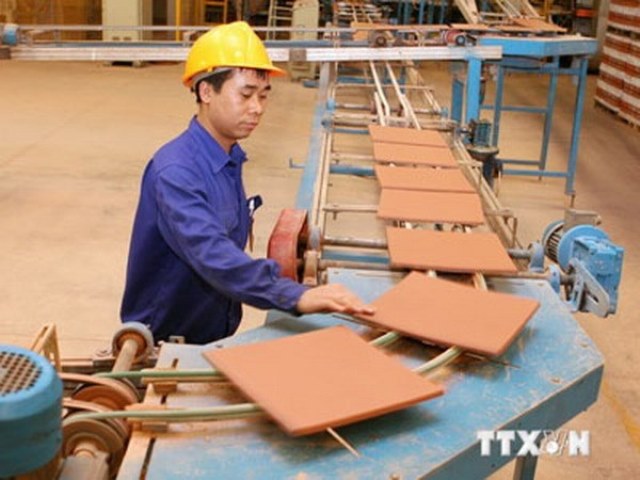 The quality control of Cotto floor tiles at Viglacera Halong (Picture: The Duyet /TTXVN)
Viglacera Corporation said that they just made a co-operation with Fraunhofer Institute for Solar Energy Systems ISE to establish an experiment and research center for developing Low-E product at Vietnam.
Viglacera and Fraunhofer Institute are creating the optimized energy-value for Low-E glass that suits with different climates in North, South and Middle of Vietnam
The co-operation agreement of "researching and developing the reflective coating for solar control glass, the coating for Low-E glass and the solution for saving energy consumption of the building construction" has been signed since middle of 2014.
Fraunhofer Institute will provide the design consultant service to Viglacera for establishing the laboratory to control the coating layer quality of Low-E production line and to develop the new coating layers in further.
The laboratory equipped the specific equipment with fully certificate from suppliers. The related processes and standards in laboratory is all passed the international standards, and Fraunhofer Institute will support for training about technology and equipment operation at Germany.
Both sides will co-operate to develop the coating layer and the structure of glass coating layer./.