Top 10 prestigious companies in Construction - Building Materials industry in 2021
09:28 | 26/03/2021
On March 25, 2021, Vietnam Report Joint Stock Company (Vietnam Report) officially announced the Top 10 prestigious Construction - Building Materials Companies in 2021.
Top 10 prestigious building materials companies in 2021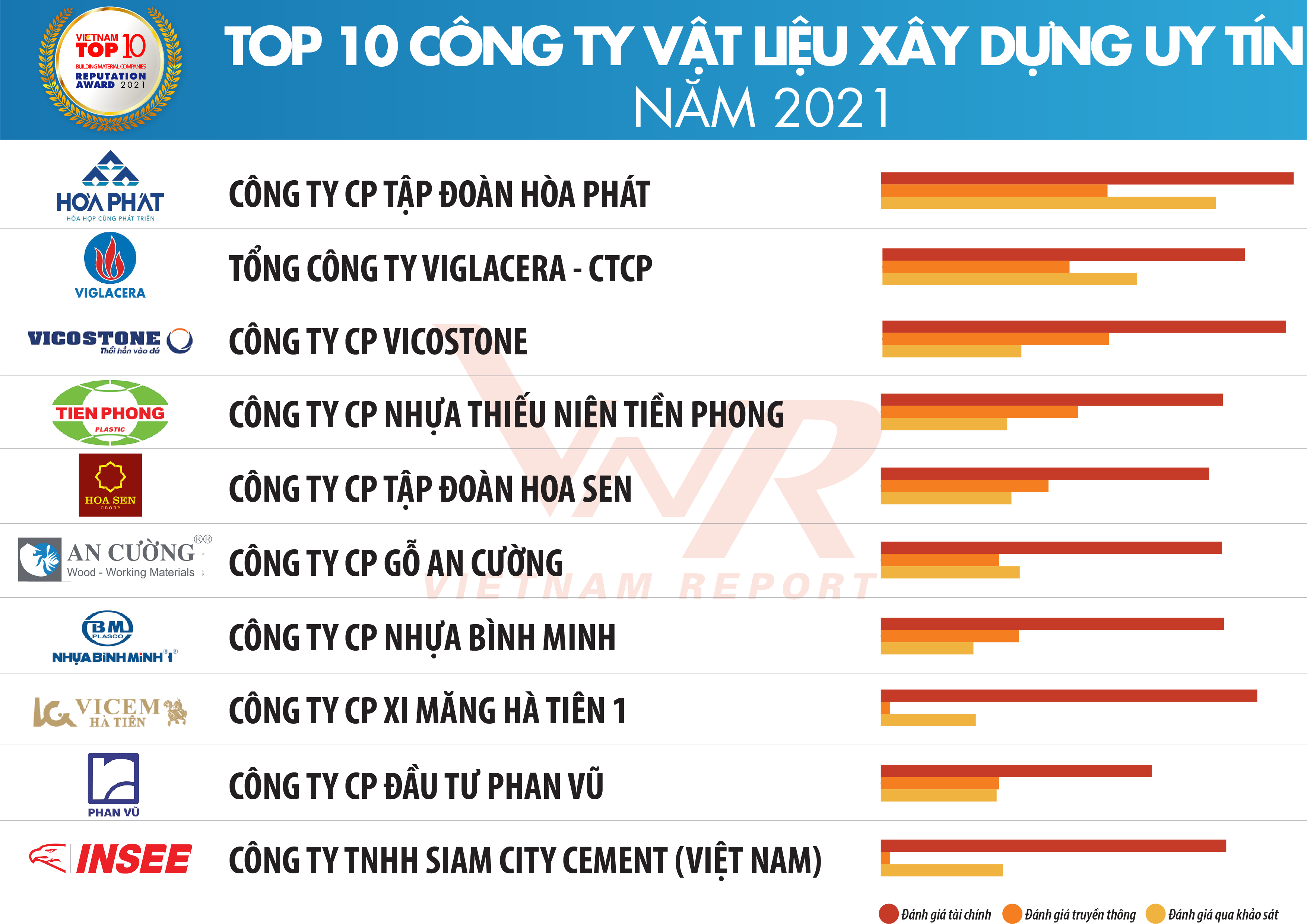 Top 5 prestigious building materials companies in 2021 - Product group: Tiles, paving stone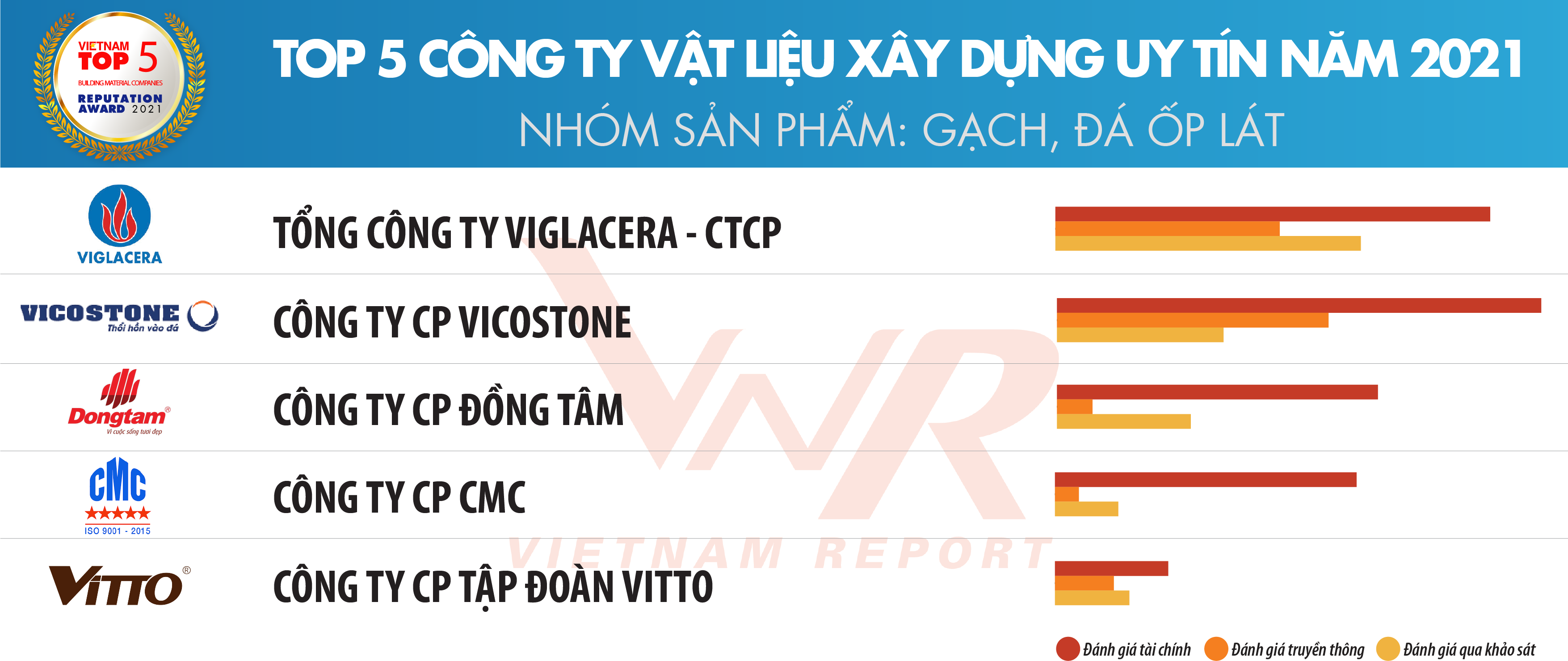 Source: Vietnam Report, Top 10 prestigious companies in construction material industry in 2021, March 2021

Vietnam's construction industry has entered the "mature" stage since 2016. Enterprises in the industry have gradually affirmed their positions in the field of construction, building materials, architecture and construction planning, urban development. Construction capacity has progressed, meeting the needs of construction better and better, including large-scale projects requiring high quality, modern technology at domestic and oversea, step by step replacing foreign enterprises, thereby actively changing the face of our country towards a more modern direction. However, in the "mature" stage, the construction industry faces two major shocks: one is the "slowdown" of the real estate market - the supply of the industry in 2019; the second is the COVID-19 epidemic in 2020. According to the General Statistics Office, last year, the construction industry increased by 6.76%, a significant decrease compared to the growth rate in the period 2015-2019, contributing 0.5 percentage points to the growth rate of the total added value of the whole economy.